Connecticut College signs and tables
Claire's Cornucopia Tables
Pictured is one of the Elm custom tables we did for Claire's Cornucopia, custom fitted to the layout of the restaurant. We have made all of Claire's tables, utilizing a variety of tree species from across New Haven.
Choate Rosemary Beech Benches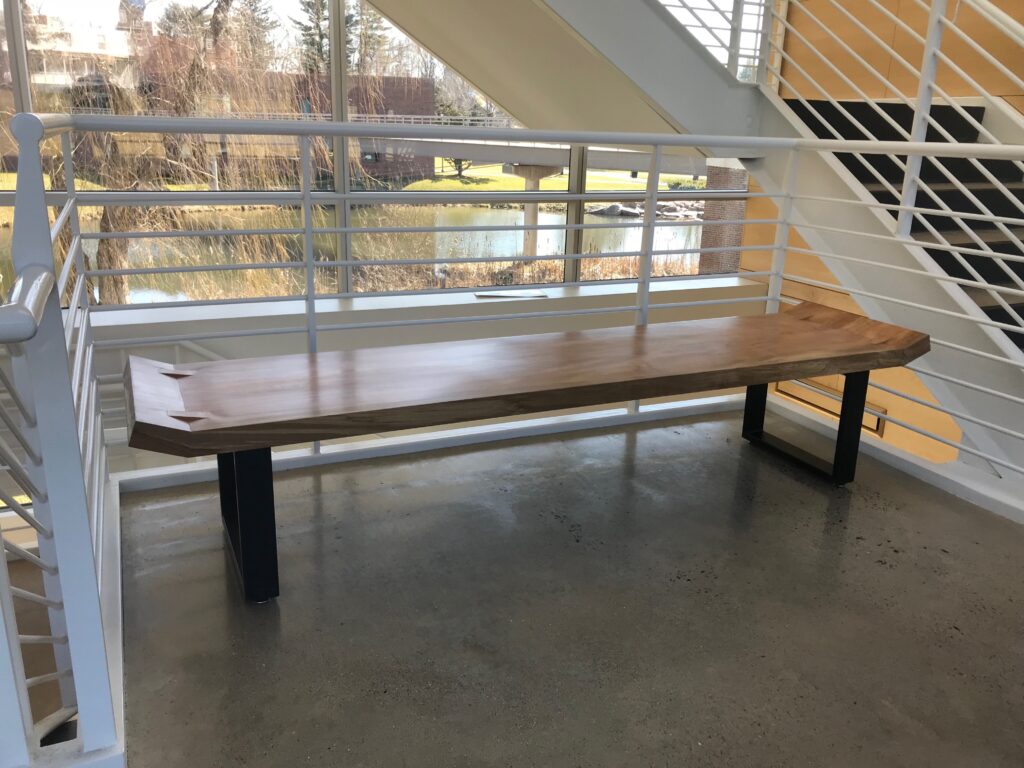 This is one of the Beech benches we made for Choate Rosemary Hall, built from a tree that grew on the campus.
Connecticut Historical Society Benches
Pictured are two benches commissioned by the Connecticut Historical Society.
Silver Maple Dining Table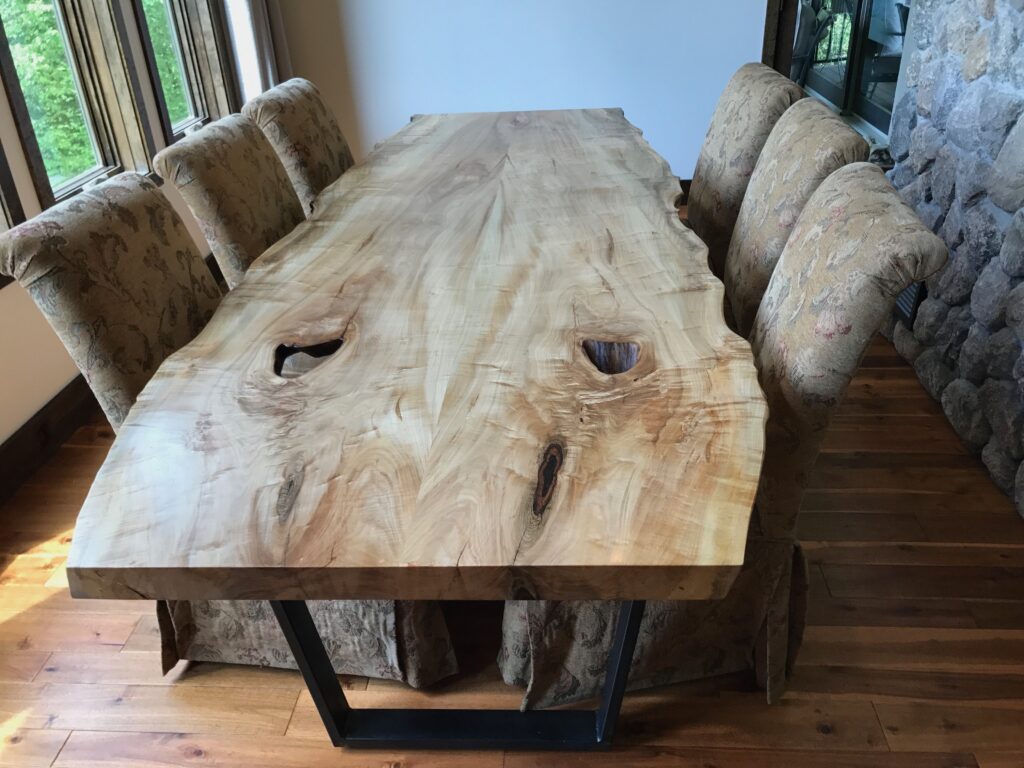 We delivered this bookmatched Silver Maple dining table for a family in East Haddam, CT.
Red Oak Bench
An example of a classic bench design using Red Oak – half back, live edge, turned legs and spindles. Pictured in our workshop before delivery.
Maple Live Edge Headboard
This Maple live edge headboard was finished to preserve the contours and shape and installed as a couple's headboard.
Maple Live Edge Dining Table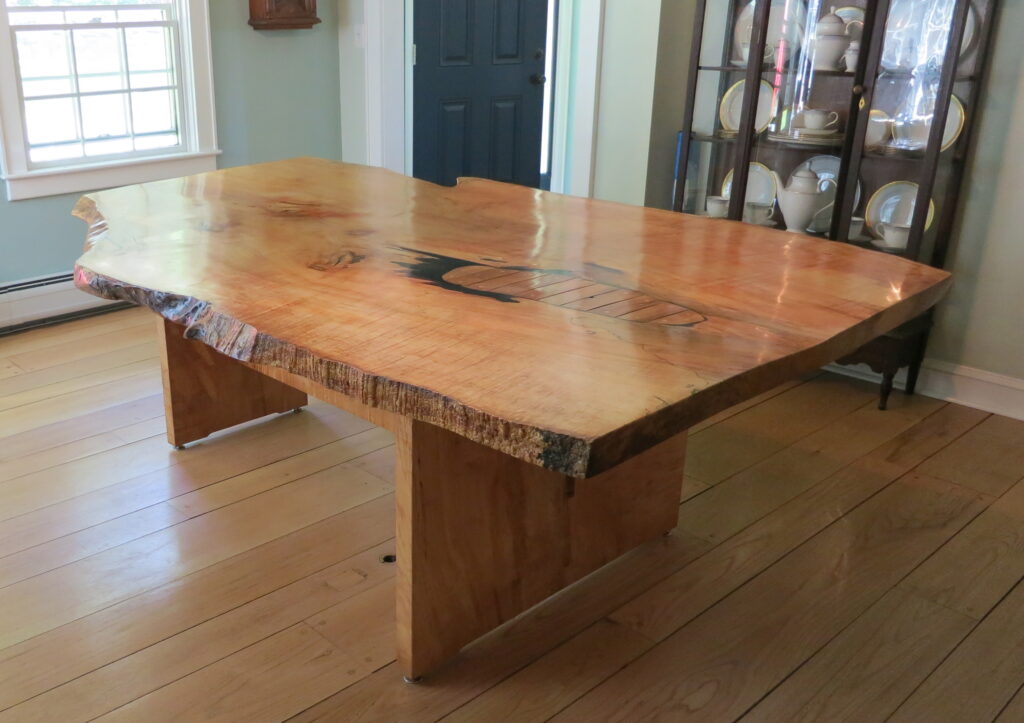 This live edge dining table was made from a Maple tree from Newtown, CT. It features an inlay which was needed to repair the slab.